December 2020 Newsletter
Thank You!
It's true, we couldn't do this without YOU so we really want to say a BIG thank you to all of our parents and students for hanging in with us during this difficult time. We wouldn't have a school without you so just know that we are grateful from the bottom of our hearts!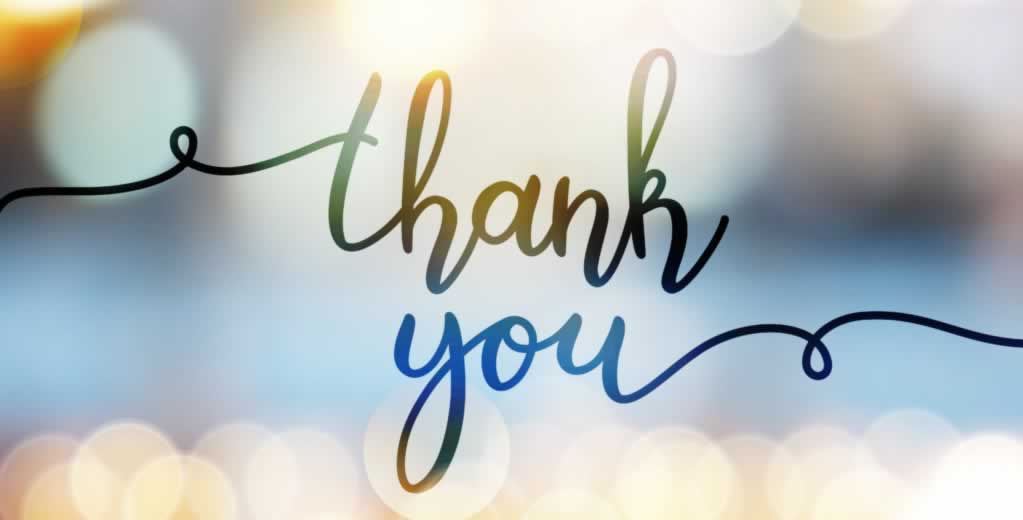 Classes are proceeding in-person and online. Our teachers have been wonderful in their willingness to adapt to and overcome the obstacles that Covid-19 has put in our way. Thanks to you, our teachers, for everything that you do!
Free Tablet Draw
Since we first opened in September of 2013 we have grown by leaps and bounds! Our enrollment has increased greatly and that is in part to you doing your best to send us referrals! It really helps to grow our school when you tell others about us.

For the month of December, when you refer a friend, a family member, a co-worker, and they register for a class your name will be entered into the draw for an Amazon Fire7 tablet! It's easy! Just click here for a printable version of our "Refer-A-Friend" card that you can give to your friend. For every registration you get one ballot for the draw! The draw will take place on Monday, January 4.
Christmas Special
Celebrate the Joy of Music with our Christmas Special Music Package!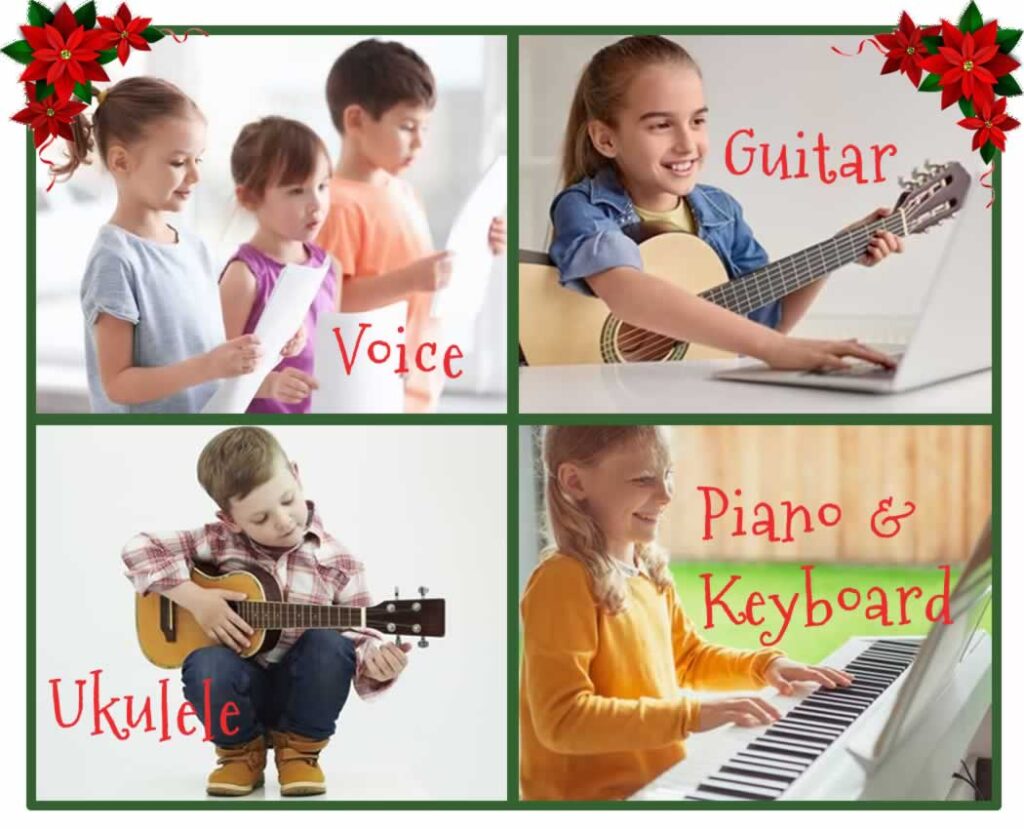 When you register for guitar, piano/keyboard, ukulele or voice* lessons you will receive:
4 Music Lessons
A FREE registration certificate
A FREE "Lesson for Your Friend" coupon
PLUS an additional FREE lesson when your friend uses their coupon!
This is a $165 value and we are offering it for a limited time for only $99!
Click here to register!
Keeping You Safe
During this time we are doing our best to keep our learning environments as clean and safe as possible. All surfaces are cleaned after each lesson, the keyboards are 2 metres apart and masks are required in the classroom.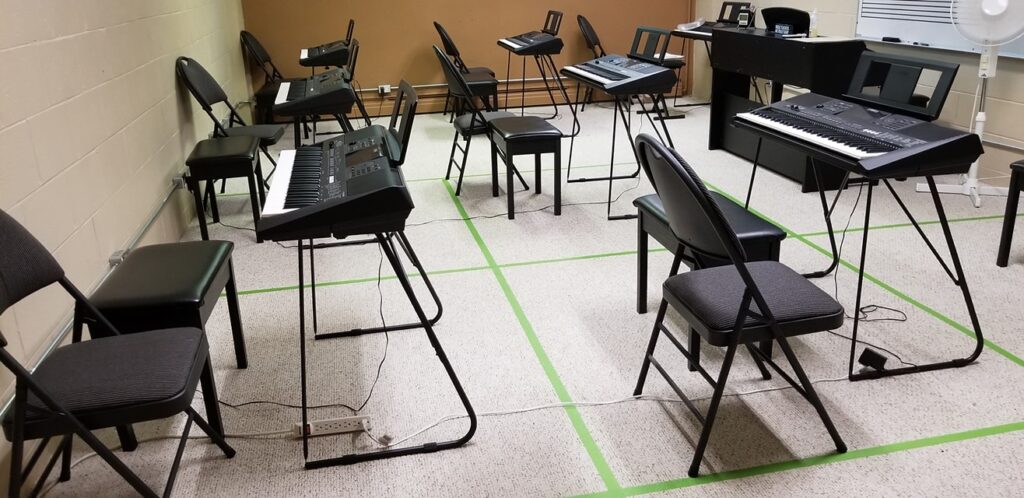 We are also offering lessons via Zoom, so if you have concerns about safety this option is available to you. Please contact us if you would like to join one of our Zoom classes.
Reviews
We love to read feedback from our students and their parents! If you'd like to leave us a review on Google click this link and scroll down to the "Review" section, then click on "Write Review" to leave us your comments. We really appreciate them!
Merry Christmas and a Happy New Year from everyone at Niagara School of Music!