May 2021
Hello Niagara School of Music Community!
It's Teresa Sanecki here, Director of the Niagara School of Music (Welland School of Music and Niagara Falls School of Music.) I want to thank you all so much for continuing with music during this pandemic.
Our number one "thank you" is to our students. Thank you, thank you, thank you students for being with us during this very difficult time! Gene Simmons from Kiss has always said without the fans Kiss is nothing and I have always said without the students here we are nothing. So again, thank you, students, and parents of students!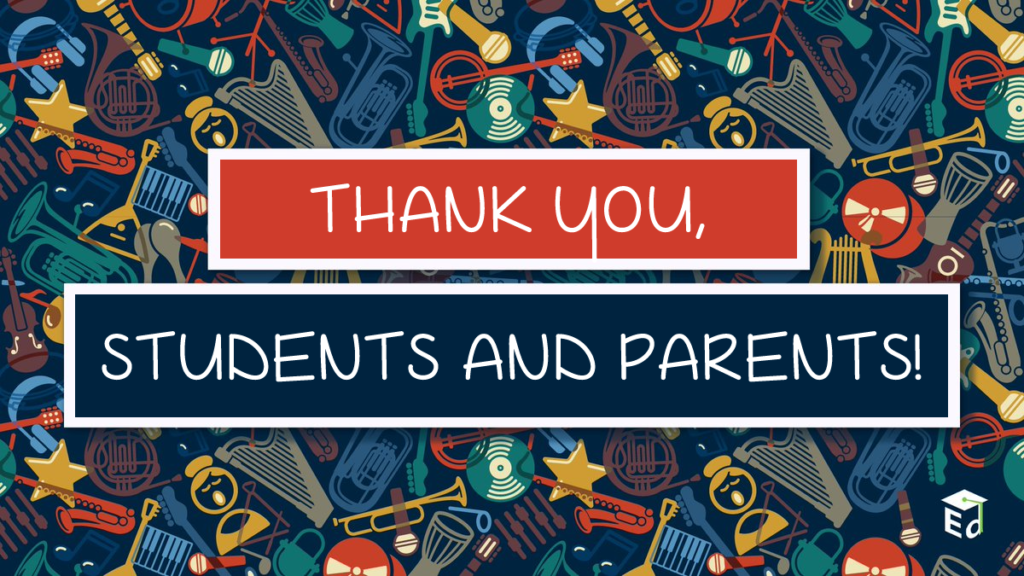 It's been a difficult year as you all know. But we're getting through it just fine and we're doing lessons online.
I also want to give a big shout out to all our teachers. They've been working very hard. They've all pivoted and adjusted. They're doing awesome work with online lessons. Thank you, teachers, for all that you do!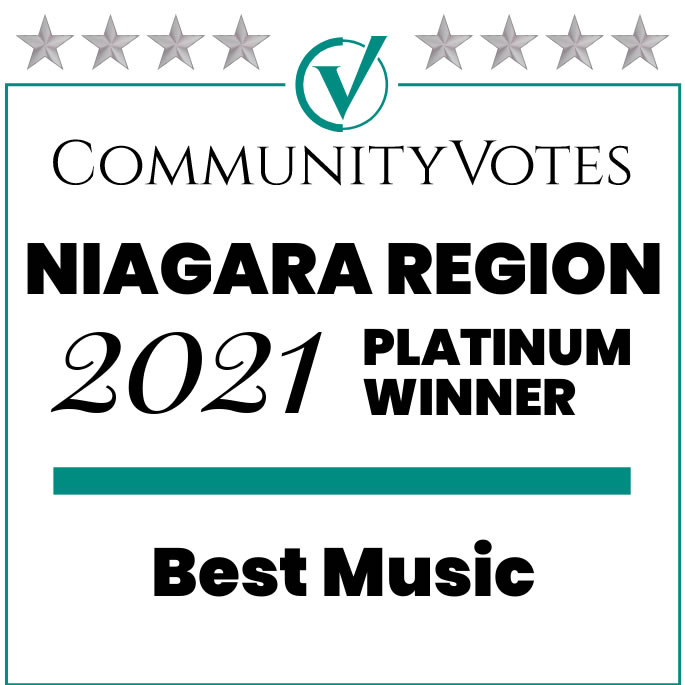 Community Votes 2021
Thank you Niagara School of Music Community for your votes! We have received the highest award – Platinum -for Best Music School in Niagara!
Summer Lessons
We're expecting a very busy summer season this year for a variety of reasons, the main one being that even though 80 percent of our students are doing lessons online, we're going to have a lot of new students who have been cooped up and are ready to come back and get in-person lessons. We're expecting a jamming summer session.
What does that mean to you? Well, a lot of our teachers are already at capacity and have no spots available. Even though we do have some availability at each of our two locations, it varies location to location and instrument to instrument. The big thing is, and what we don't want to happen, if somebody leaves for summer and they try to call us back in August we may have no spots for them. That's the scenario we want to avoid.
If you're a current student, or if you want to come on and join us, we have four great options to help you ensure that you can keep your day and time with your favourite teacher when September resumes:
Virtual Lessons
---
Pre-recorded Lessons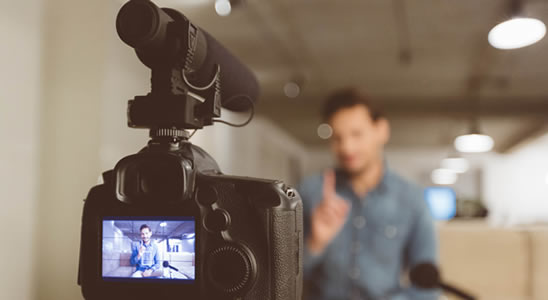 ---
Make-up Lessons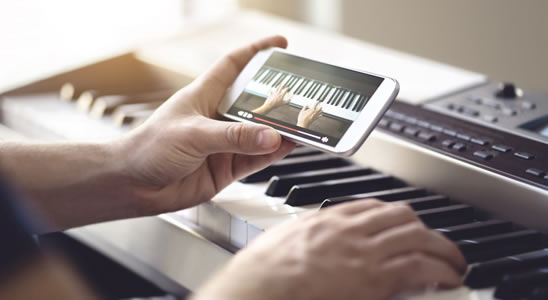 ---
Lease Your Lesson Time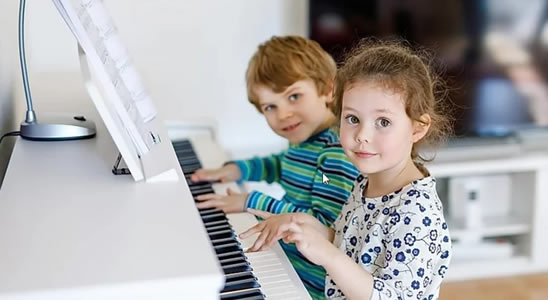 The big thing is, enjoy your summer. Go to the beach for a week, whatever it is you're going to do and hopefully travel. Have a great time. But don't lose your spot with your teacher by withdrawing because you want to keep that spot, especially a prime-time spot between the hours of 3:30 and 7:30 P.M. Those are the spots that are in the most demand.
So, take advantage of our summer make-up options. Please contact the office and they can tell you more.
Musical Ladder
We love recognizing the hard work our students put in to achieve their goals. Congrats to our Musical Ladder winners for the month of May!
---