Niagara School of Music is the Premier piano lessons program in the Niagara region!
What styles of piano do you teach?‍
Niagara School of Music teaches the Yamaha Music Education System (YMES).  This program has several benefits: studies have shown that music has tremendous benefits to children and adults alike! For preschool children certain songs and rhythms can stimulate brain neurons which helps increase spatial IQ.
Other songs help in the large and small muscle development.
And finally, certain rhythms and songs help children in their reading skills and ability to eventually read smoothly and with expression.
How qualified are your piano instructors?
Our piano instructors have received their musical education from such prestigious institutions as Heritage College & Seminary, Brock University, the Royal Conservatory of Music and Yamaha Music. As well, they bring over 35 years of professional performance and teaching experience to your lessons.
What will I learn from piano lessons at Niagara School of Music?
Whether you want to learn Bach or Alicia Keys, our teachers are dedicated to helping you become the pianist you want to be. They will show you the fundamentals of sight reading, technique and theory, and incorporate your favorite songs into your lessons. 
What's the #1 reason to take piano lessons at Niagara School of Music?
Our piano instructors are warm and friendly, and get to know each student and parent on a personal level. We work with each individual or parent to craft a lesson plan that fits the student's unique needs and favorite type of music. Whether you're playing in local bands, a seven-year-old taking their first lesson, or a fifty-year-old returning to the piano after many years, our teachers will share their love for the piano and help you set goals to achieve your musical aspirations.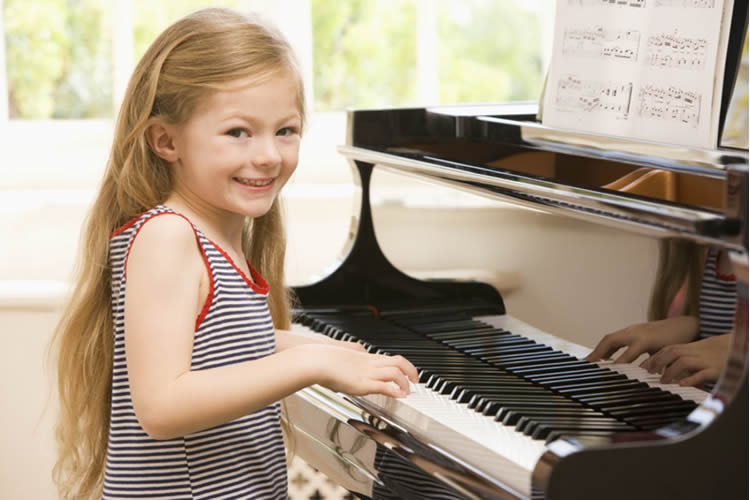 Take the next step call 905.325.0517 now to grab a great lesson time as space is limited. Or you can email us, or request more info.
Lessons run from September to June.
Lessons are available six days a week, and scheduled once a week.

A one-time registration fee of $30 is applicable.
Interested in a different instrument?
We offer a wide variety of instruments to choose from
It's easy to take the first step.
Ready to start? You have nothing to lose.
Registration is easy and parent-friendly and because we only offer lessons on a month-to-month basis, there are no large upfront payments, no complicated contracts, no annual material or performance fees, and no semester minimums.
Lessons are first come, first serve, so contact us today to arrange your first lesson!