Niagara School of Music is the Niagara Region's Premier Choice for Group Music and Private Lessons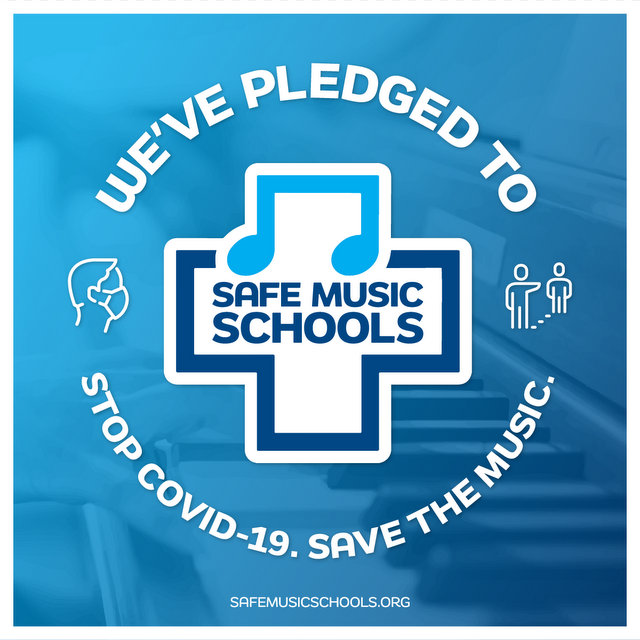 Niagara School of Music is your first choice for quality music lessons in the region.  With first class teachers our school offers group lessons for children ages 2 to 11, and private and semi-private lessons for children ages 6 and up, as well as seniors.  Whatever instrument you or your child wish to play, odds are we teach it: Bass, electric and acoustic Guitar, Mandolin, Piano, Ukulele and Voice.
Niagara Music Makers
You're invited to join us!  Please watch the following video from Teresa Sanecki and read the following important information!
Dear parents and students, I want to thank you for the amazing feedback we've gotten about our online lessons. The format has gotten rave reviews and with so many students affected by school closures, we've had lots of new students sign up for online music lessons with us.
As a result of the recent lockdown order from the Ontario government all of our classes will be online for 3 weeks. Your lesson time and day are the same. You will be given your log in information soon.
Even though we can't meet in person we still want to encourage everyone to keep making music!  Our online lessons will begin on Monday, January 4, but to keep everyone active and engaged we've got some fun online activities planned that will take place during the month of January.
To join in the fun, click on our Facebook group, "Niagara Music Makers" to request membership. This is a private group, so you must be a member to participate.

Once you become a member in our free club you will have access to activities like:
Catch the Beat!  For ages 2 to 5
Harmony Play, By ear melody and harmony
Help for our group students:
YMC 1, YMC 2, PC2, JMC 3, YMC 3, JMC 4
Composition Skills
Games for better reading
Proctor Practice Sessions:
Many students have not been taught how to practice effectively and this means their progress isn't always as fast as it could be.  When you sign up for a 15-minute FREE session with a teacher/proctor to practice your lesson material the teacher will watch you and help you to have a successful practice at home. Learning to have "Quality, Not Quantity" helps you succeed!
All activities will take place over Zoom and when you have registered you will be sent the Zoom link for your activity.
We hope that you will join in on the fun!  Let's make music all year!
Semi-Private and Group Lessons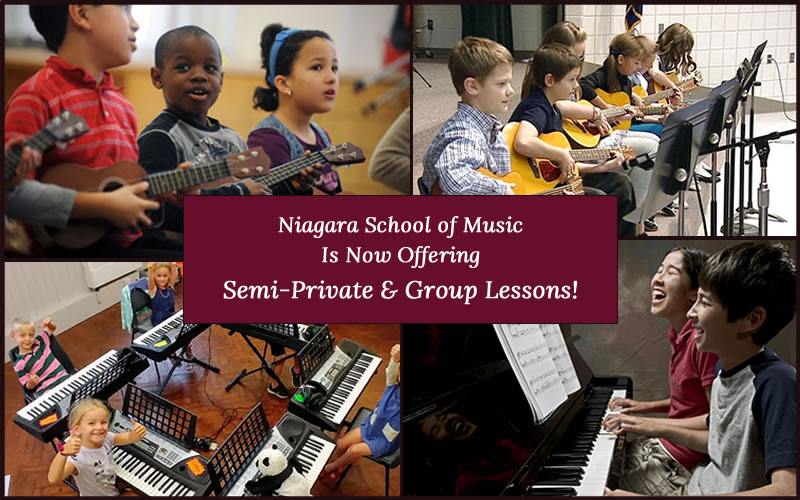 You already know that we have private music lessons at Niagara School of Music but did you know we also offer semi-private and group lessons?
Learning with a friend or in a group provides a fun environment which enhances the student's ear, rhythm and so much more! 
You can take lessons with your friends in a group of two or more or play together in a band format. 
Prices for semi-private group lessons are $20 per person for a group of two students for 30 minutes.  For a group of three to six students the price is $18 per person for a 45 minute lesson.
If you'd like more information about Semi-Private and Group Lessons contact us today!
Instruments
We teach Bass, Guitar, Mandolin, Piano, Ukulele and Voice Lessons
It's easy to take the first step.
Ready to start? You have nothing to lose.
Registration is easy and parent-friendly and because we only offer lessons on a month-to-month basis, there are no large upfront payments, no complicated contracts, no annual material or performance fees, and no semester minimums.
Lessons are first come, first serve, so contact us today to arrange your first lesson!

Top 10 Reasons Why Niagara School of Music Is For YOU!
REASON 1

Specific curriculum, geared to the age of the student and laid out in a full year's program.

REASON 6

Group classes are live streamed AND recorded for help with practice at home, or if you must miss a class.
REASON 2

Since 1954, successful music courses that engage your child in not only learning but having fun with their peers.

REASON 7

For private lessons, in person or online, whatever your comfort level.
REASON 3

Courses are Canada-wide so wherever you may go, your child can continue their course of study!

REASON 8

A variety of music styles taught to suit the needs of the student: classical (Royal Conservatory), rock, country, etc.

 
REASON 4

Highly qualified and knowledgeable teachers, passionate about what they teach.

REASON 9

Fully stocked and up to date equipment to offer the best music education.

 
REASON 10

Music Recitals and concerts to enhance the student's experience.