Hello everyone! Welcome to our Newsletter for August 2020.
Here's an update on our current status: We are thrilled and excited to announce that our school is ready for September with classes beginning Tuesday, September 8th! All classrooms are upgraded with cameras, mixers, microphones and computers to support both in-person or online classes.
While waiting for the Government to give us a green light to re-open, we were busy re-organizing the classrooms and adopting the school to include:
?Hand-sanitizing and temperature check in the entry way.
?Group rooms: keyboards are set in a two metre square to enable each student to be socially distanced from each other.
?Computers, mixers, cameras and microphones are in each classroom to support in-person and online classes.
?Group classes will also be recorded to help with home practice.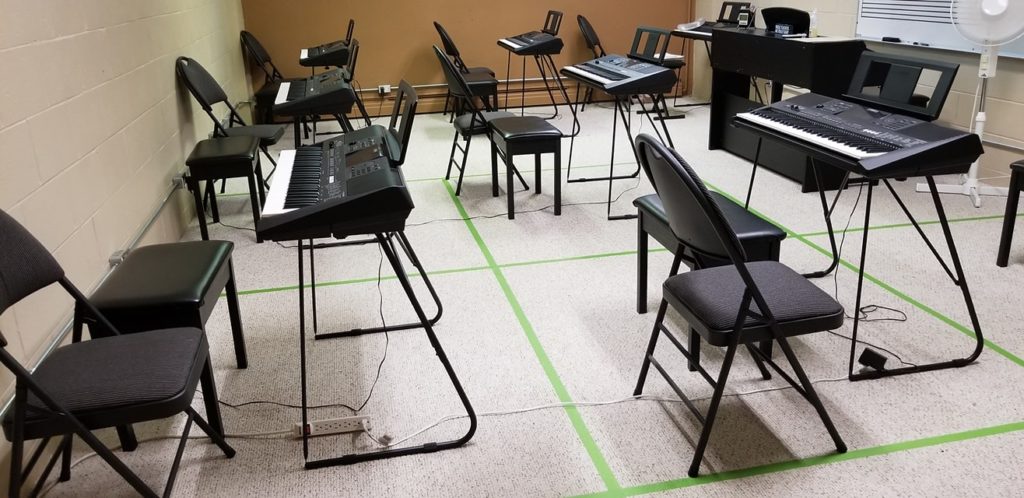 So, what does it mean for you? You can choose to attend classes ONLINE or IN-PERSON. Both options will remain in place for a foreseeable future.
Are you wondering what's the best way for you to participate in our classes?
? Uncomfortable coming back to the school in fall? No problem! Join our live online session!
? Feeling under the weather? No problem! Join our live online session!
? Unsure about driving condition during that winter storm that might be coming? No problem! Join our live online session!
? Don't think that online lessons are the right fit for you ? No problem! Our teachers and staff will be happy to welcome you at the school with all the necessary health and safety measures in place.
What We Teach!
Check out our schedule for information.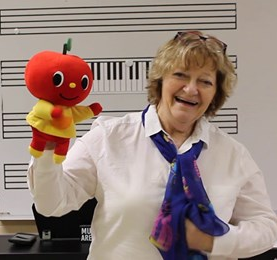 Apple – for two-year-olds (2 by September)
Music Wonderland – three and four-year-olds (3 by September)
Junior Music– four and five-year-olds (4 by September)
Young Musicians – grades 1-3
Music Friends Course – eight to 11-year-olds
Seniors Course – 10 week modules (minimum 3 in a class)
Private Lessons – ages nine and up: Piano, voice, guitar, ukulele, bass guitar
OPEN HOUSE!
We are excited to hold a series of free preview classes for any of the above programs, by appointment only.
August 17 – Welland
August 19 – Niagara Fall
Please check our website for more dates!
Examinations
Despite the lock down, our students continued to work hard on getting ready for examinations. Yamaha Grade Exams are an International Examination System which give a student a well rounded exam. Repertoire, sight reading, by-ear melody and harmony are all part of the lessons as well as the exam.
We are SO proud of you! Congratulations on successfully passing your grade!
Recitals
Performing is a part of growing as a musician and recitals are a part of that growth! This season's recitals will take place on:
November 28th
February 20th
May 22nd
We hope to have these in person, however we may do online.
Well we hope you enjoyed our first newsletter. If you have any questions please call us at 905.325.0517 or email us at [email protected]. Be sure to like us on Facebook too! Twitter and Instagram are coming soon!